Standard Knee High Sock
KH-MP-001
Standard Knee High Sock KH-MP-001
Flat-knit construction so the sock is the same thickness throughout. Unlike athletic, the only elastic is at the top of the leg to prevent the sock from falling down. Best for giveaways, simple designs, budget purchases, casual wear, and promotional items.
Complete your uniform with custom knee high socks. Add your team's name, colors and logo to rep your squad from head to toe.
This is a toe-and-heel, over-the-calf sock made with an 80% Acrylic / 20% Nylon & Elastic blend.
Elite socks are made of an 80% Acrylic / 20% Nylon & Elastic blend.
Digital Sock Mockup will be provided for approval before your order is moved into production.
Minimum order is 15 pairs per size and design. Orders cannot be broken up into multiple sizes within the 15 pair minimum.
Quantity
minimum quantity: x available in bundles of: x Product ordered in bundles.
Sizing Details
Size Guide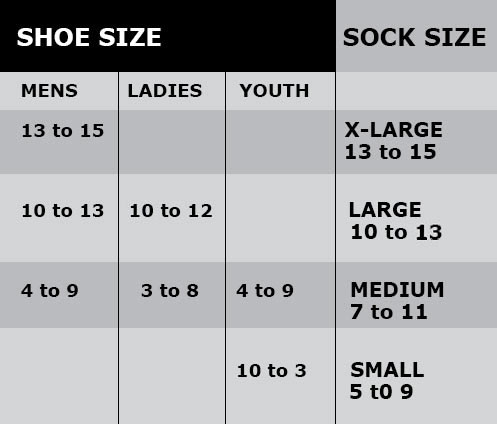 Quantity Breakdowns
Quantity Discounts
As Low As $10 CAD
As Low As $10 CAD
As Low As $10 CAD
| | | | | | |
| --- | --- | --- | --- | --- | --- |
| Quantity | 15 | 50 | 100 | 200 | 500 |
| Price ea. | $17 CAD | $15 CAD | $13 CAD | $12 CAD | $10 CAD |
| Price ea. | $17 CAD | $15 CAD | $13 CAD | $12 CAD | $10 CAD |
| Price ea. | $17 CAD | $15 CAD | $13 CAD | $12 CAD | $10 CAD |
Related Products