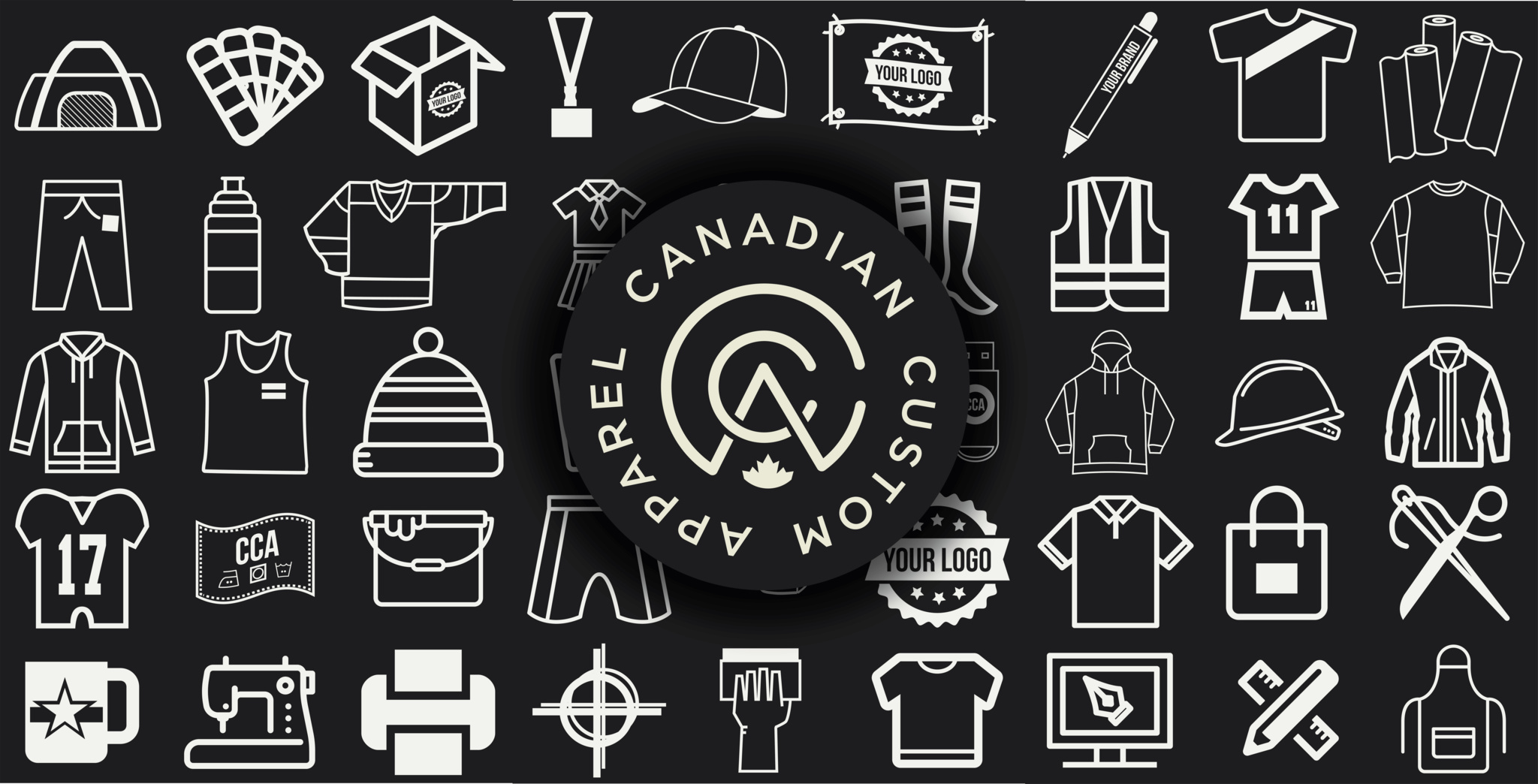 Tired of apparel shops only being interested in you when you show them there's money to be spent? Yeah, us too.
Canadian Custom Apparel was established in 2009 and continues to be your one stop custom shop for all your apparel and promotional needs. Customer satisfaction is our priority and we are available to revamp, promote, brand, and market any event, company, or school where custom items are desired. At Canadian Custom Apparel, we're all heart. You'll deal with us directly. We'll walk you through the process personally, and we take great pride in the overall customer experience.
We Care
You want someone who cares about your business or brand as much as you do. If they don't, you'll never feel comfortable with your merchandise provider. You don't want to be a number in the system, you don't want to be "just another customer", you want to be valued. We treat every customer large and small with respect and help to show you how rad we think you are.
Timely Service
With Custom Apparel, a lot of people make you pay extra for a quick turn. There are times where maybe you could've given more heads up, but sometimes it's not your fault. It is unfair for people to try to capitalize on your hardships. We complete most normal jobs in 7-10 business days (after payment & art approval) and can finish jobs faster when needed [schedule allowing].
Research & Development
Tired of people only interested in you when you show them there's money to be spent? Yeah, us too. Sometimes you need a little help getting to the point where you're ready to go. We're here to help with that. Concepts, artwork, consulting, garment selections, you can count on us to help you with these early stage decisions even when there's no profit to be had yet.
Get To Know Us!
There's a lot of competition out there on the internet, a lot of people who want to tell you why you should work with them and why they're "better" than the next guy. Instead of telling you "why us and not them" here's a list of people that have trusted Canadian Custom Apparel with their projects. You'll see some familiar names and logos here, we hope that speaks volumes.

Build Your Brand Today – Fill out the below