Halloween Tees - less Effort, More Fun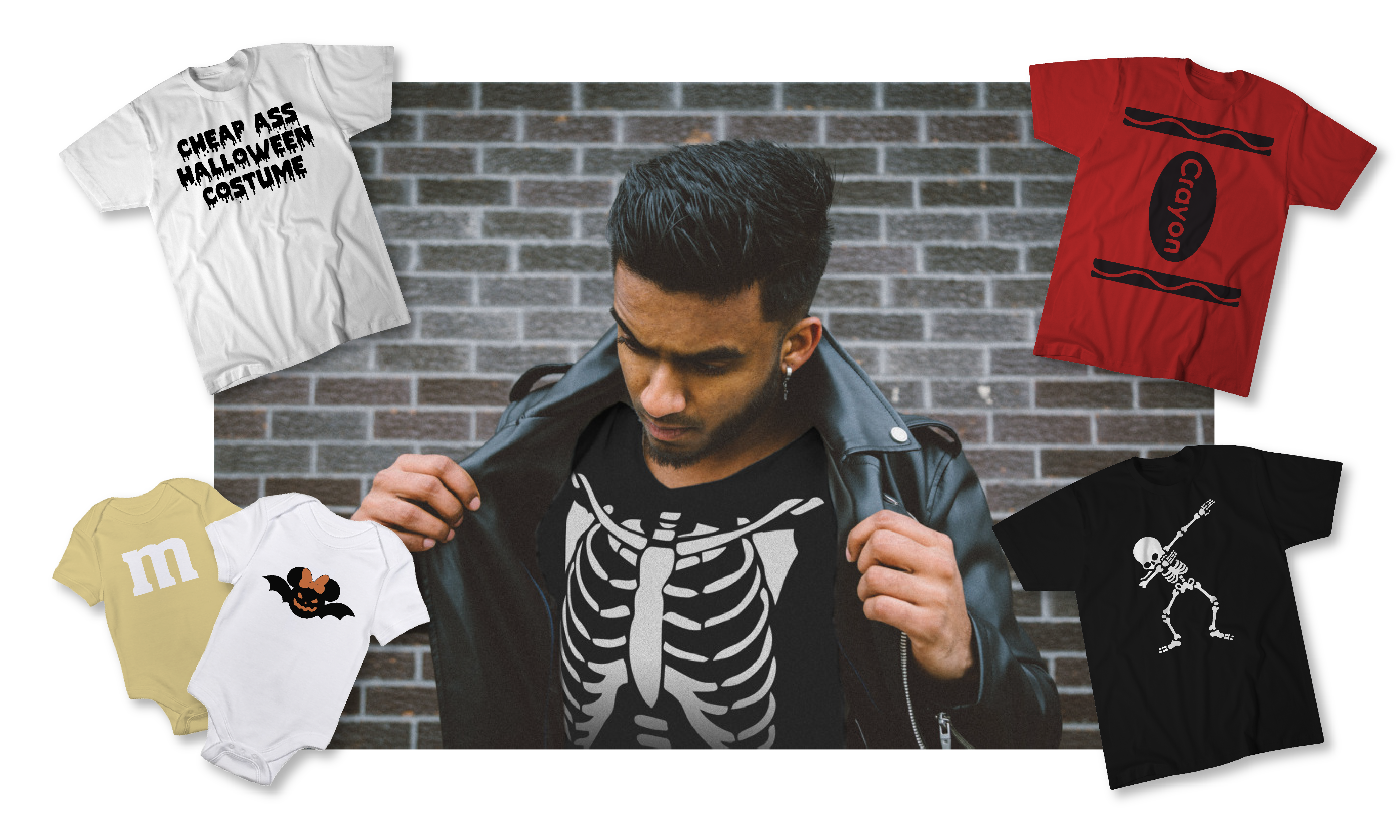 With Halloween right around the corner, we're all running around finding the perfect costume to don. This Halloween, do you want to try something different to stand out? What about opting for a minimalist Halloween costume?
If you want to fit in at a Halloween festive party without looking fussy or too over-the-top, we have just the right option for you – Halloween t-shirts!
These amazing Halloween costume T-shirts are not only simple but also extremely fun. You don't need to stuff yourself forcefully in a big bunny or skeleton costume or bury your face under a tonne of paint and makeup. These Halloween costume t-shirts are beautifully plain and available in different designs and colours.
Anyone can pull off these shirts with creativity or lack thereof. They go with everything, from skirts to jeans, and look even more spectacular with leather jackets.
Here's how anyone can pull off these Halloween tees.
Leather Skirts
A skeleton printed t-shirt with a short leather skirt and long boots is the perfect combination for a casual night-out on Halloween. This outfit can be put together within minutes and will be remembered by people for years to come!

Vintage Jeans
Going minimalist is a new Halloween look, too. All you need is a rad pair of vintage jeans and a banging Halloween t-shirt and voila! You're good to go.
Leather Jackets
Perfect for all sexes – leather jackets are a fashion favorite! This Halloween, pair your gorgeous black leather jacket with a custom Halloween tee. You will look simple yet sexy!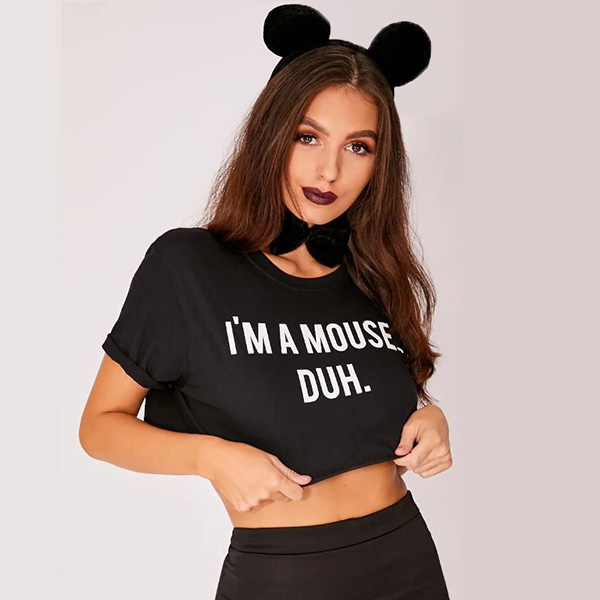 What's even more interesting is that you can also get a custom t-shirt made using our FREE online designer + your own artwork to complete a costume you've already putting together.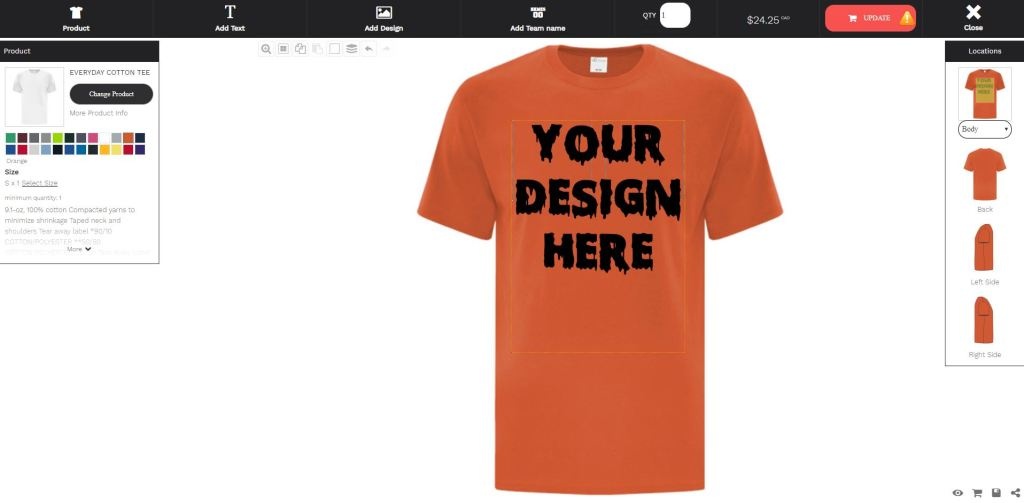 Don't spend the entire month looking for the "perfect" Halloween costume. Try something different and grab a customized Halloween t-shirt from Canadian Custom Apparel.
Order your shirt by October 27th to have it in time for Halloween!